coming this august 22nd...
The City of North Vancouver, Car Free Vancouver, and the Lower Lonsdale Business Association are excited to present the inaugural Car Free Day North Vancouver ! It's a celebration of community and a reclaiming of the streets for people!
To get a taste of what to expect, check out one of the already established Car Free Day events on the weekend of June 20/21:
Main Street, Commercial Drive, the West End, or Kitsilano.
More details are available at www.carfreevancouver.org
For the North Vancouver edition, the Lower Lonsdale Business Association (LLBA) is a major sponsor and will be co-ordinating with local businesses to help shape the event and organize participation. We'll soon have details on street layouts, costing of vendor tables, sponsorship opportunities, and proposed street activities, but we also want to hear from YOU and the local community.
Since this is a first time event, we want to make sure that there is a distinctive North Shore stamp on things.
Street hockey, unique dining experiences, children's play areas, an artist's corner, community services for seniors, street chess, open air nail salon, street parks, bike stunts, longboarding demo/lessons, street food, info on going car-free more often, bike valets, a vintage fashion show, scavenger hunt, street golf, artisanal crafts, etc. The list of possibilities is endless and we'll need your help to make as many of these happen as we can.
This interim site was set up by the Lower Lonsdale Business Association Steering Committee and it has lots of pics of this year's Car Free Day Main St, so do have a look on the other pages, but we now have a
new
link
to the official Car Free Vancouver's North Vancouver event page for further info:
Powered by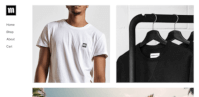 Create your own unique website with customizable templates.