find out more about who's making this happen...
Lower Lonsdale Business Association
- local sponsor and co-ordinator
http://www.lowerlonsdalebusinessassociation.com/
CIty of North Vancouver
- events page
http://www.cnv.org/Parks-Recreation-and-Culture/Signature-Events
Car Free Vancouver
- the ideas behind the festival and event producer
http://www.carfreevancouver.org/
Slide the City
- the giant Lonsdale waterslide (sold out!)
http://www.slidethecity.com/
This site was set up by the Lower Lonsdale Business Association's Event Steering Committee and will be updated to link with other Car Free Vancouver resources as event planning progresses.
Powered by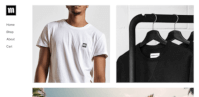 Create your own unique website with customizable templates.